The Painter Without Borders Program was established in 2016 when an established art therapist teamed up with a local artist and grass roots non-profit to create a pop-up studio in the heart of the cancer community at Massachusetts General Hospital.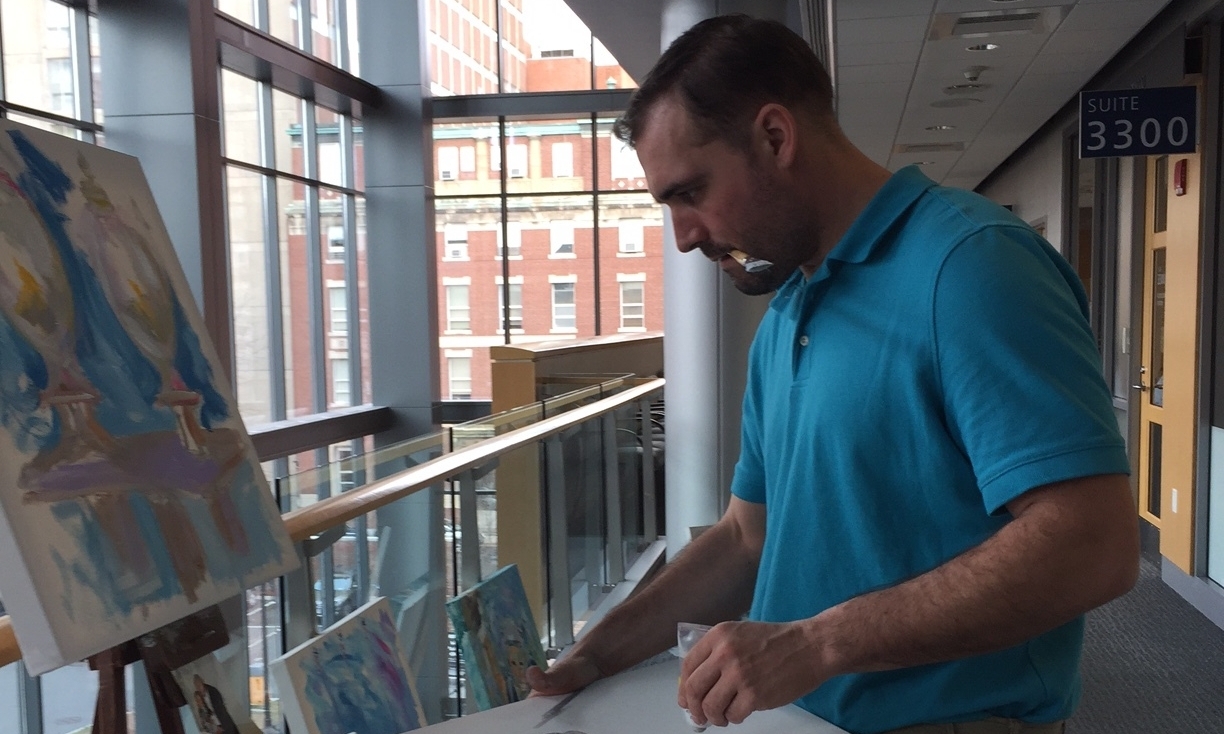 What began as a one time spontaneous celebration of color, texture, and energy has become a weekly mainstay at two of the country's most established hospitals.
The concept is simple - Art is a universal language, it can bridge cultural boundaries and facilitates healing. By setting up an easel, this pop-up studio opens the door to meaningful interactions with patients, families, doctors, nurses, and volunteers in any setting, at any moment.
The program has now expanded to include 'Paint Night' workshops for patients, family members, caregivers, nurses and doctors.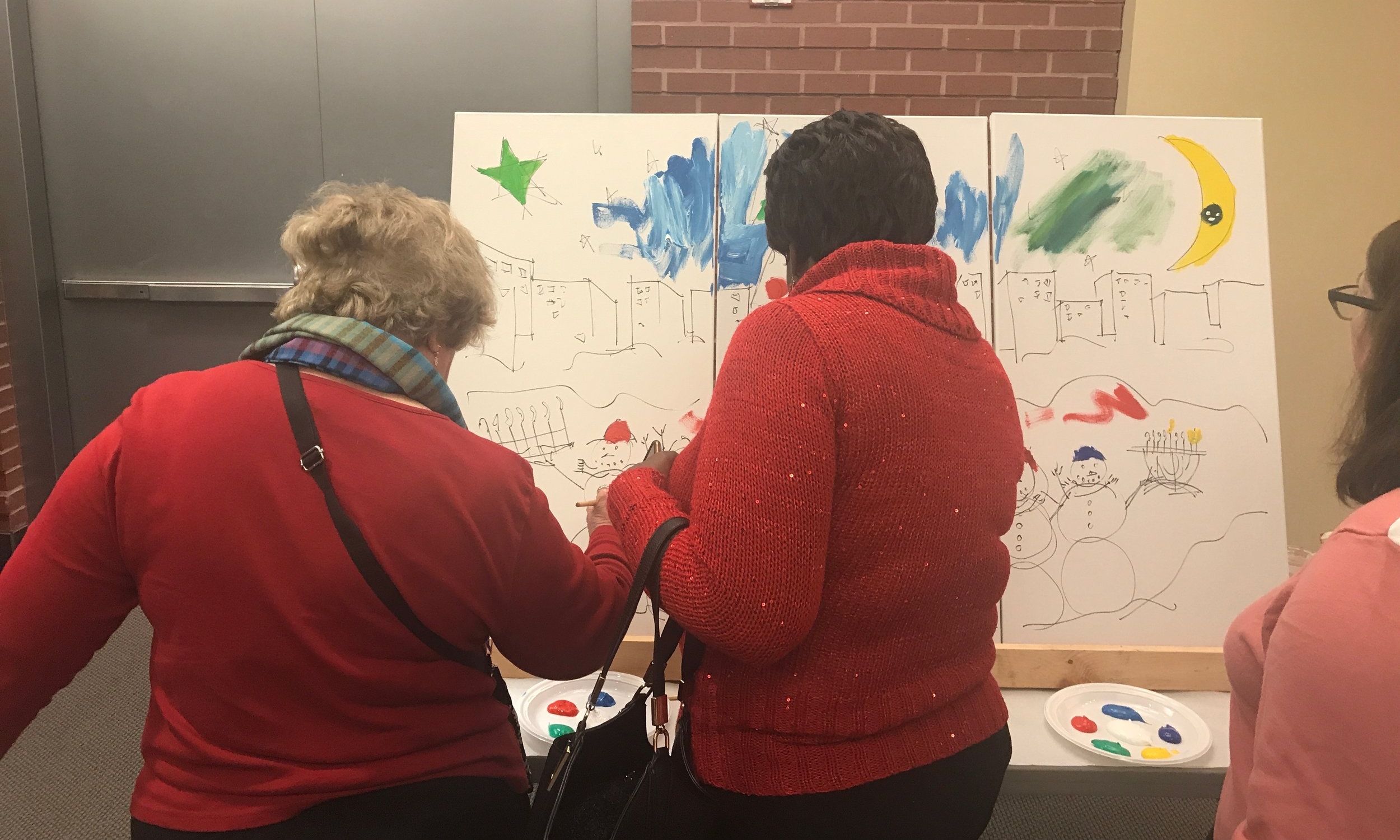 I also bring the pop-up studio to a variety of events and fundraisers throughout the year. From the Mass General 100 Gala, to the Target Cancer at Fenway Park auction, and the Holiday Party at Boston Medical Center, I am very fortunate to work with so many outstanding people and organizations making a big impact in the cancer community.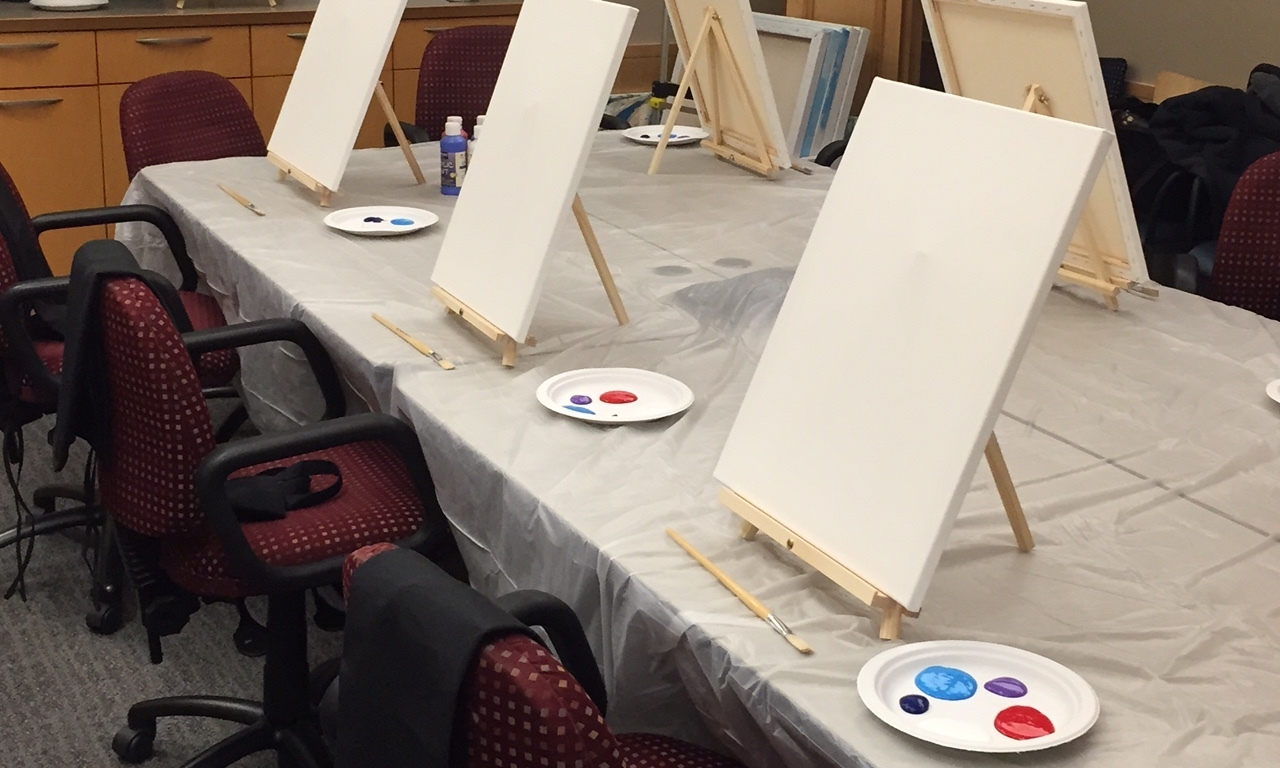 You can also make a difference. For every coaster purchased, I am able to give one away to a patient. Thanks to you I have given away hundreds coasters and counting.
And if you are ever able to make a donation, in any amount, please consider helping support the Painter Without Borders program sponsored by the non-profit ConquerCancer.org. The paint, easels, canvases, and brushes all add up, and every dollar helps us keep the paint flowing.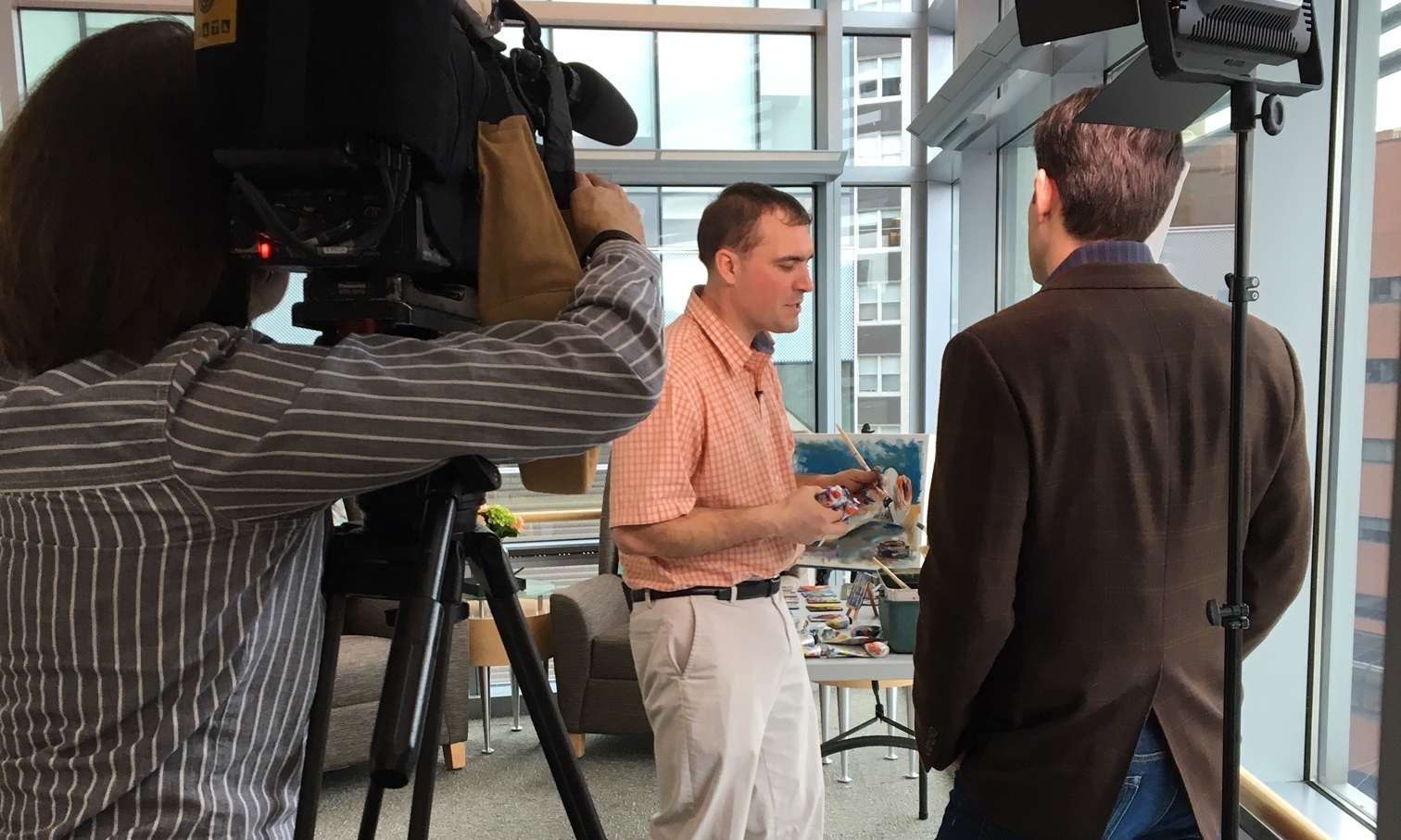 Thanks to everyone who has supported this program and helped us get the word out about the connection between art and healing!